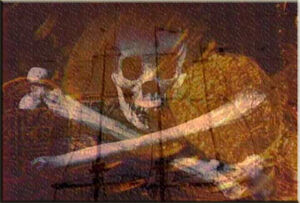 The List: Pearl Islands was the sophomore edition of the List. This game would set the format for the rest of most of the games in the series as contestants now play as teams in the beginning and merge together later on rather than everyone for themselves at the start.
The most notable feature of this season was Drake completely decimating Morgan at the challenges to the point where it took a complete toll on the weaker tribe. Six left the game before they merged, leaving Morgan with two players. While Drake eliminated a few of it's loose ends, an underlined women's alliance was formed yielding us with the series first all female and all same original tribe final four.
After besting her "Drake Girls" in the final challenge, underdog Christa Hastie/lanternzb54 proved she had the fight to win and conquered the game in a 4-3 vote against Sandra Diaz-Twine/extra tasty.
Contestants
Edit
Contestant
Original Tribe
Merged Tribe
Finish
Total Votes
Ryan Shoulders

mincermeat

Morgan

1st Eliminated

1
Tijuana Bradley

nobodysnobody

Morgan
2nd Eliminated
1
Nicole Delma

PatrickTox

Morgan
3rd Eliminated
3
Andrew Savage

zeev14

Morgan
4th Eliminated
1
Ryan Opray

HmastaT

Morgan
5th Eliminated
1
Lillian Morris

jhyste

Morgan
6th Eliminated
1
Burton Roberts

circuit junkie

Drake
Balboa
7th Eliminated
1
Jon Dalton

131survivorr

Drake
Balboa
8th Eliminated
1st Jury Member
1
Rupert Boneham

Serenity 808

Drake
Balboa
9th Eliminated
2nd Jury Member
1
Osten Taylor

LostBlueAM

Morgan
Balboa
10th Eliminated
3rd Jury Member
3
Shawn Cohen

noknowno

Drake
Balboa
11th Eliminated
4th Jury Member
1
Darrah Johnson

ElisabethsRevenge

Morgan
Balboa
12th Eliminated
5th Jury Member
3
Trish Dunn

keviorsior

Drake
Balboa
13th Eliminated
6th Jury Member
1
Michelle Tesauro

Ashley Neleh

Drake
Balboa
14th Eliminated
7th Jury Member
3
Sandra Diaz-Twine

extra tasty

Drake
Balboa
Runner-Up

2
Christa Hastie

lanternzb54

Drake
Balboa
Winner

3
Voting History
Edit
1
2
3
4
5
6
7
FINAL
Christa
IMMUNE
IMMUNE
IMMUNE
SAVED
DARRAH
SAVED
SANDRA
WINNER
Sandra
IMMUNE
IMMUNE
IMMUNE
CHRISTA
SHAWN
CHRISTA
SAVED
2ND
Michelle
IMMUNE
IMMUNE
IMMUNE
SHAWN
SAVED
SAVED
ELIMINATED
CHRISTA
Trish
IMMUNE
IMMUNE
IMMUNE
RUPERT
MICHELLE
MICHELLE
ELIMINATED
Darrah
SAVED
OSTEN
SAVED
SAVED
SAVED
ELIMINATED
SANDRA
Shawn
IMMUNE
IMMUNE
IMMUNE
SAVED
SAVED
ELIMINATED
Osten
RYAN O
SAVED
DARRAH
DARRAH
ELIMINATED
CHRISTA
Rupert
IMMUNE
IMMUNE
IMMUNE
SAVED
ELIMINATED
Jon
IMMUNE
IMMUNE
IMMUNE
ELIMINATED
SANDRA
Burton
IMMUNE
IMMUNE
IMMUNE
ELIMINATED
Lillian
DARRAH
RYAN O
ELIMINATED
SANDRA
Ryan O
SAVED
SAVED
ELIMINATED
Andrew
NICOLE
ELIMINATED
CHRISTA
Nicole
SAVED
ELIMINATED
Tijuana
ELIMINATED
CHRISTA
Ryan S
ELIMINATED
Ad blocker interference detected!
Wikia is a free-to-use site that makes money from advertising. We have a modified experience for viewers using ad blockers

Wikia is not accessible if you've made further modifications. Remove the custom ad blocker rule(s) and the page will load as expected.